Contact us
Have a question? Want to leave feedback or just say hi? Please don't hesitate to complete the form below if you want to discuss ways we could help you reach your objectives.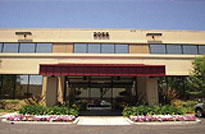 NIX OF AMERICA
2055 Junction Avenue, Suite 230
San Jose, California 95131, USA
Tel: +1 (408) 321-8286
Fax: +1 (408) 428-9376
nixofamerica@nix.co.jp


Japan Headquarters Website:
Japan
Head office
8F Queens Tower B, 2-3-3 Minatomirai, Nishi-ku, Yokohama, Kanagawa prefecture 220-6108, Japan
Tel: +81-45-221-2001 (Representative)
Fax: +81-45-221-1230
R&D Center
2-23-3 Nishihashimoto, Midori-ku, Sagamihara, Kanagawa prefecture 252-0131, Japan
Global Production Headquarters
2111 Aonohara, Midori-ku, Sagamihara, Kanagawa prefecture 252-0161, Japan
R&D Center (Technical Site)
3-1-5 Hashimotodai, Midori-ku, Sagamihara, Kanagawa prefecture 252-0132, Japan
Nagoya Office
6F No.2 Chikusa Bldg., 3-15-31 Aoi, Higashi-ku,Nagoya-shi, Aichi prefecture 461-0004, Japan
Osaka Office
4F No.2 Astro Shin-Osaka Bldg., 6-1-3 Nishinakajima,Yodogawa-ku, Osaka-shi, Osaka Prefecture 532-0011, Japan
Other Global Offices
NIX OF HONG KONG LIMITED
Unit A2, 4/F., Block A, Po Yip Building, 62-70 Texaco Road, Tsuen Wan, New Territories, Hong Kong
Tel: +852-3428-8309
Fax: +852-3428-8319
NIX OF SHANGHAI INTERNATNIONAL TRADE LIMITED
Room2715, Block B, Zhenhua Enterprise Plaza,No.3261 Dongfang Road, Pudong Shanghai, China
Tel: +86-21-5018-7680
Fax: +86-21-5017-3295
NIX (THAILAND) LTD.
13th Floor, BB Building, 54 Sukhumvit 21 Road,Klongtoey-Nua, Wattana, Bangkok 10110 Thailand
Tel: +66-2-261-3931
Fax: +66-2-261-3932
NIX OF ZHUHAI PRECISION PRODUCTS LIMITED
Yashi Electronics Factory #3, Liangang Industrial Park,Hongqi Town, Zhuhai, Guangdong Province, China
Tel: +86-756-7738399
Fax: +86-756-7738699