Expertise
Production
Injection molding at our factory is a 24 hours operation with state-of-the-art equipment and automation. We deliver with high quality, flexible service, and efficiency.
Manufacturing
Since the creation of own molding factory over 25 years ago, we handle a versatile range of plastic parts from the electronic equipment and automotive industry. We are continually redesigning and polishing our production line.
Molding
We utilize the design from the R&D center that satisfies our customer's specifications, and create molds that can be durable and precise. We set the molding conditions using the experience of handling various plastic materials and shapes.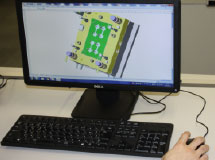 Mass Production
We combine 43 injection molding machines and optimum auxiliary equipment in a building with a seismic resistant structure, and air conditioning complete for controlled supply, in a double shutter building with 7 ton to 130 ton equipment that operates for 24 hours. We have capability for handling mass production exceeding several million pieces per month. By regularly checking the quality and recording data, your products are protected from any abnormality withearly detection and trace management.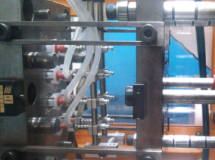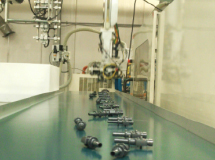 Quality Control
To satisfy customer's specifications we measure various dimensions to the order of microns. We also conduct detailed inspections of foreign matter, scratches, surface condition, roundness, and maintain our supply of safe and secure products.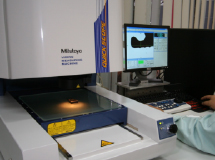 Logistics
The product warehouse attached to the factory has an automatic picking warehouse for products and inventory space for mass-produced products, allowing our stable supply of products. We shorten lead time of orders with forecasts of our standard parts and are also available for immediate shipment next day.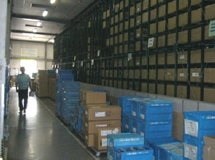 Recyclying
Resins such as runners that can not be reused in production are sorted by material according to the procedure manual and are collected as raw materials for recycled plastics through specialized contractors with a confidentiality agreement.
Kaizen
Our business philosophy and enthusiasm comes from the foundation of the Japanese Kaizen: Sort, Set in Order, Shine, Standardize, and Sustain.
Visual Management
It is a proposition on the scene to respond to the needs for ever-evolving monozukuri. We visualize goal management based on careful planning and thorough visualization control at our molding site.
Kaizen Activities
Small group activities that have been continuing for over 20 years are carried out not only by the site but by all employees involved in shipping. We are evaluating the results at twice a year recital.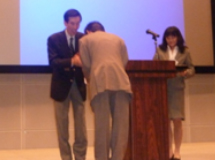 5S Philosophy
Sort, Set in order, Shine, Standardize, Sustain. We always promote strengthening and maintenance of 5S. In addition, patrol inspections by the Health and Safety Committee are regularly carried out.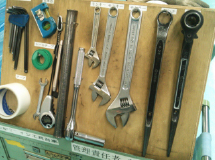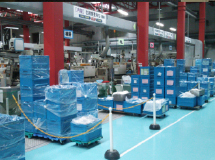 Main Facilities
Molding Equipment
Injection molding machines 7 ton – 130 ton (43 units)

  Takeout, traverse, swing, etc

 * Equipped with temperature control, material dryer, crusher, mold crane

Inspection Instruments
CNC image measuring, surface roughness measuring, circularity measuring, projector, universal testing

Vickers hardness tester, three-dimensional measuring, image measuring, moisture meter
Mold Processing Equipment
Lathe, high-speed precision lathe, milling machine, NC milling machine, precision NC electric discharge machine

 Planar grinding machine, precision flat grinding machine, drilling machine, laser welding machine
Other
Annealing equipment, measuring instruments, packing seal machines, etc.